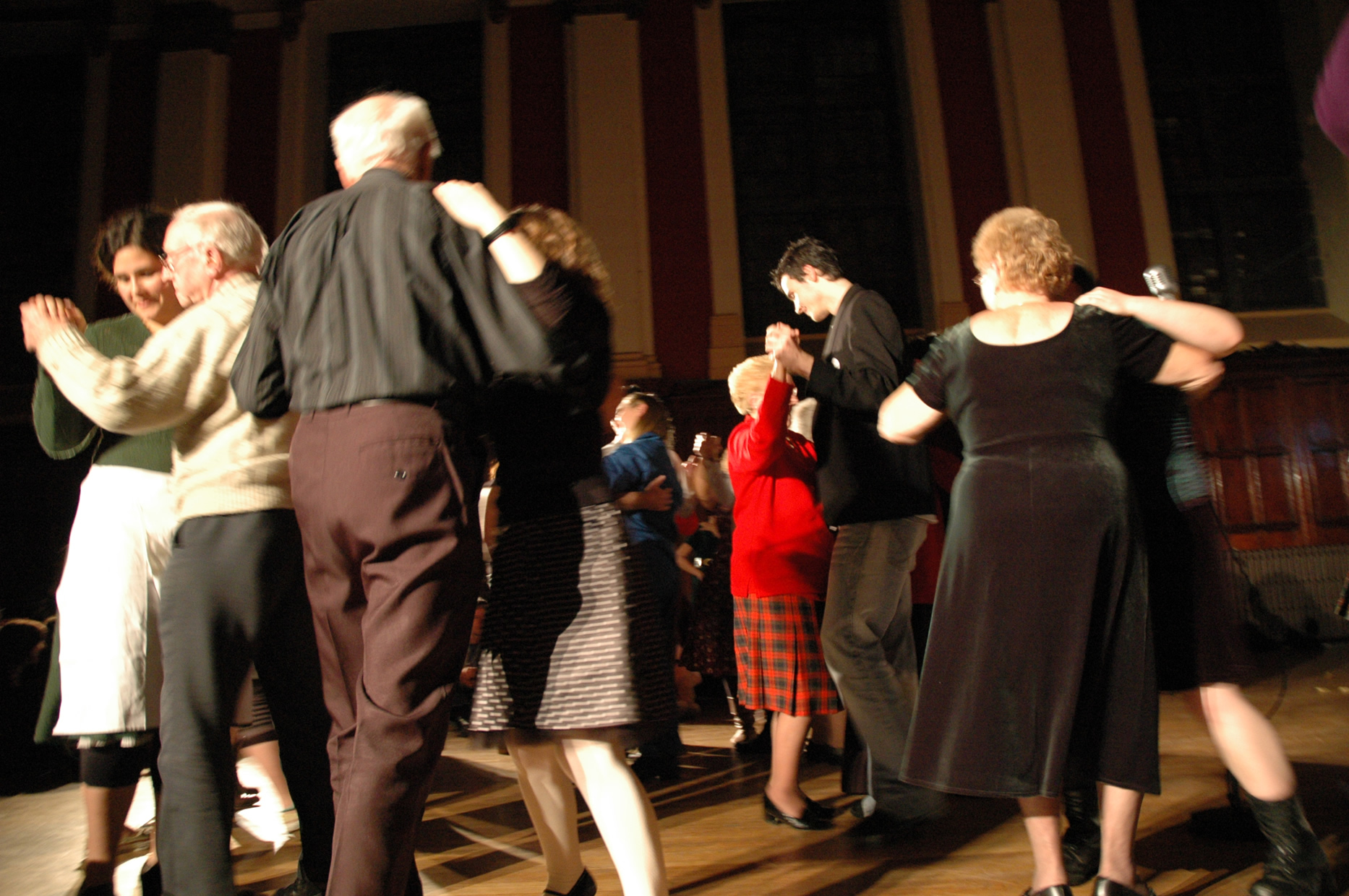 In many ways this project has been about reminiscing and about looking back, not just on Govan and the way things used to be, but on lives lived, past and present. We have all discussed a little of the world as we find it and come out at the end of it feeling like we have really met people, people who have mattered to us.
We would encourage you, not to watch our performance tonight in search of any one story, as there are really too many in there to count. We prefer to think of it as a collection of moments– of things which have touched us– things we have learned– relationships built– fragments of memory placed alongside one another all in one show– for one night.
In October 2007 we worked with students from the Contemporary Performance Practice programme at the RSAMD, artist James Leadbitter and members of the Govan Reminiscence group to make Are Ye Askin?
This was a creative project designed to look at Govan, an area of Glasgow previously famous for ship building with a rich heritage and history. We went to regular meetings of the Reminiscience Group, a group of older residents that meet each week with the goal of actively remembering the area as it was as well as participating in the politics of its present.
With their stories, memories and artefacts we made a site specific piece of theatre in the Pearce Institute in Govan and invited an audience to join us in an evening of stories, song and dancing.
Supported by RSAMD and The Ormonde and Mildred Duveen Trust