SPOTLIGHT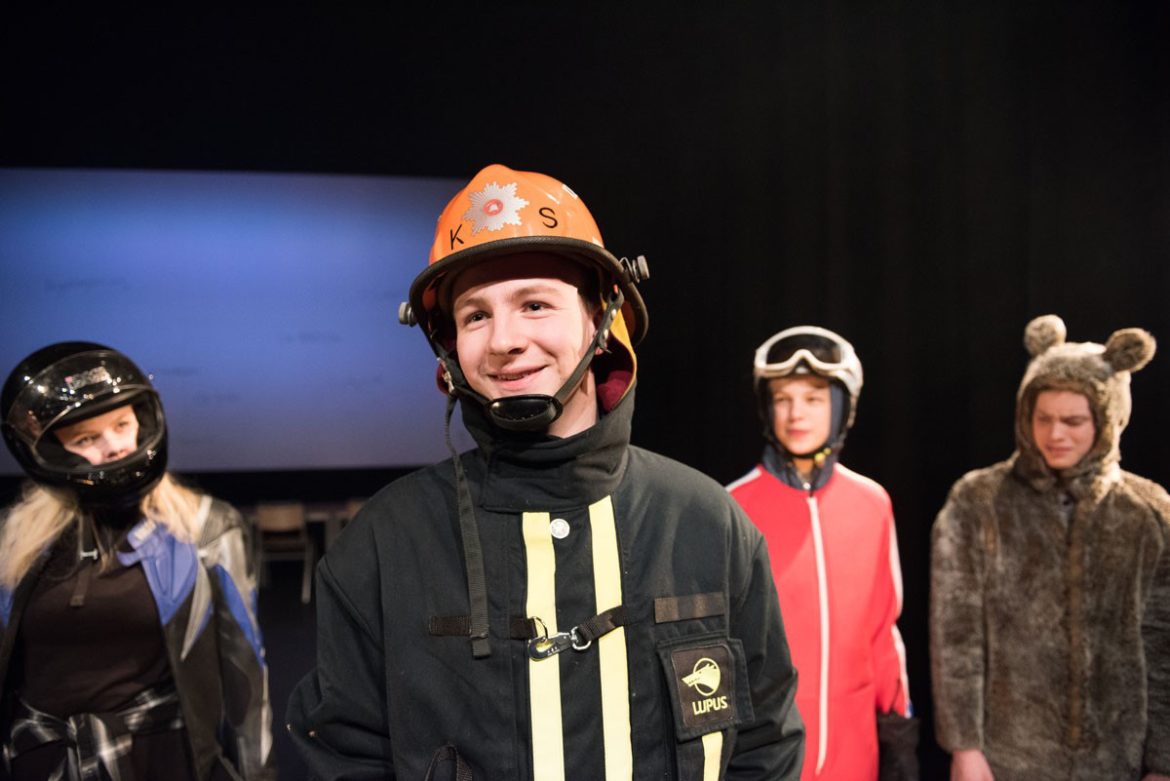 In January 2016 we presented SPOTLIGHT; the result of a brand new international commission with the Rogaland Teater in Stavanger, Norway.
SPOTLIGHT is a show in which 12 young Norwegian people examine their experiences of the education system they are part of. An exploration of the pressure of success and the fear of failure, a reflection on the childhood dreams of the past and their expectations of the future as yet unwritten.
It was really a privilege for us to work alongside these young performers here in Norway and have the opportunity talk to them about their lives. So many of their experiences feel so similar to that of the young people in our own community in Scotland. They also describe the very real pressure they feel to be good at everything, to pass every test, remember ever detail and to live up to the sheer expectation of it – expectations put on to them by the system they are part of as well as by them themselves.
Directed by Jess Thorpe and Tashi Gore of Glas(s) Performance SPOTLIGHT ran from January 28th to 17th March 2016 at the Rogaland Teater in Stavanger, Norway.
Click here for cast list and theatre information
Production Shots:
Photo Credit: Stig Håvard