FIRST THINGS FIRST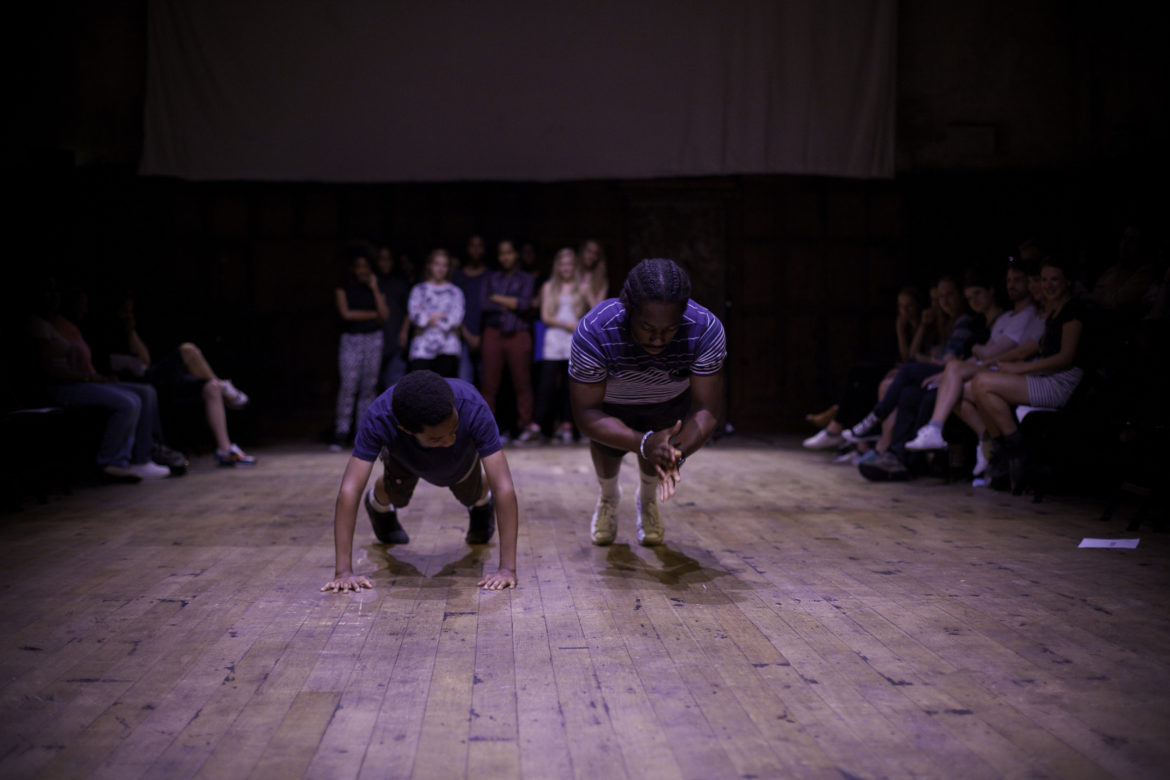 In June 2012 we were invited to Battersea Arts Centre to work with young people from their Homegrown project and create a new piece of theatre from scratch.
The result was 'First Things First'
First step, first word, first prize, first place. First day, first dance, first flight, first kisses, the first bruise on my knee.The first memory I have of my mother. This is about the things we have done and the things we haven't. The places we've been and the places we haven't. The things we want to try and the things we are still trying to pluck up the courage to do…
'First Things First' is about the things we experience for the very first time. It tracks some of our first experiences; the successful and the disappointing, those we fear and those we anticipate, the ones we planned and those that took us completely by surprise.
In many ways this is really a show about growing up.
'First Things First' was platformed at BAC on 8th, 9th, 10th, 11th August 2012
First Things First was devised and performed by Cat Borland, DJ Kudiabor-Thompson, Eva Larkai, Giulia Hallworth, James Long, Lawrence Odia, Nahum Effik, Rochelle Francis, Sam Waters, Stevanie Matthews, Toto Wykeham, Scarlett Garvey, Seshie Henry, Zephaniah Philogene
Directed by: Jess Thorpe and Tashi Gore of Glas(s) Performance
Assistant Directors: Paul Cree and Deborah ward
With support from: Monique Duchen and Viviane Hullin
BAC producer: Bethany Hayes
Stage Manager/Technician: Hannah May
BAC Homegrown Production
Photo Credit: James Allen