Our names are Tashi and Jess although together we introduce ourselves as Glas(s) Performance. We make autobiographical theatre because we like meeting people and hearing stories. We hope that by sharing these stories with other people we might all learn a bit more about what it means to be human which might be a good thing.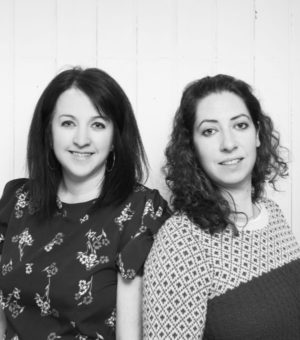 We met as students at the Royal Scottish Academy of Music and Drama in 2000. Jess had moved up to Glasgow from Penrith in the Lake District and Tashi from London. We soon realised that we had a lot of things in common and that we had a lot of questions we felt we'd like to address in theatre. Since this time have been creating autobiographical performance projects together – with communities and with individuals, with families and neighbourhoods, about ourselves and about other people.
Right now we both live in south side of Glasgow and spend a lot of time in coffee shops and parks trying to meet new people and dream up new ways of working with them.
This photograph of us was taken during the rehearsal process for SPOTLIGHT in Norway (check it out in the performances section). It took quite a long time to get a nice one as Jess hates getting her picture taken and Tashi always tries to find ways to get her to relax. We put it up here because we wanted to put a face to a name – we find that helps with everything.
More about Us: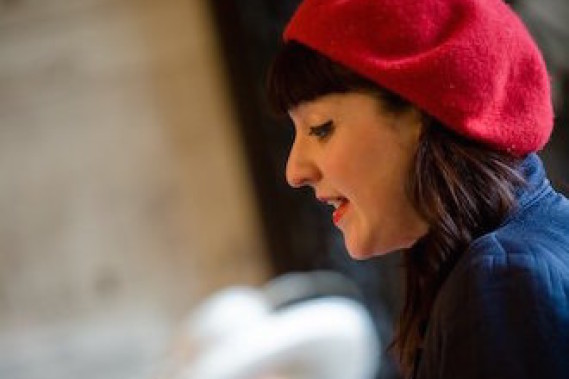 Jess
Jess Thorpe is co-Artistic Director of the creative partnership Glas(s) Performance as well co founder and facilitator of Junction 25. Alongside this work, she is currently working part time as Lecturer in the Arts in Social Justice at the Royal Conservatoire of Scotland where she designs and delivers creative projects in prisons and with communities affected by crime. She is also a founder of SPAN (Scottish Prison Arts Network) which is organization dedicated to developing work in Scottish Prisons and post release. Jess is a trustee and staff member for the International Schools Theatre Association where she has led projects in Thailand, Maylasia and Russia.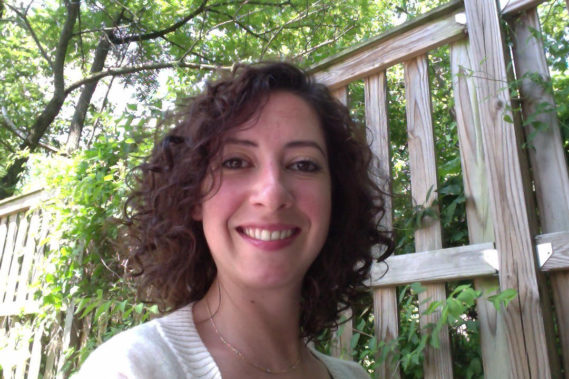 Tashi
Tashi Gore is co-Artistic Director of the company Glas(s) Performance and co – founder of Junction 25 a company of young people producing original performance works at Tramway in Glasgow. Tashi has produced, directed and consulted on projects with a number of companies including; National Theatre Scotland, The Royal Conservatoire of Scotland and Promote YT (Scotland). Alongside running Glas(s) Performance and Junction 25 she also currently works as a Visiting Lecturer with students on the Contemporary Performance Practice Programme at the RCS as well as a freelance producer.
Introducing our Brand New Team for 2016 as we both go on Maternity Leave:
Jennifer Cummins: Producer and Company Manager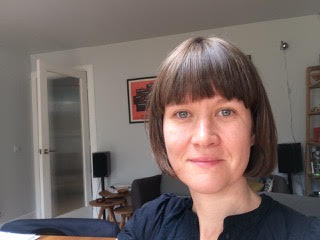 Jennifer was previously the producer of the Imaginate Festival, Edinburgh's International Children's Festival. She produced 9 Festivals, including all Festival Touring and Outreach performances, managing the touring programmes for the London 2012 and Glasgow 2014 projects. Prior to this she was the Theatre Manager at the Traverse Theatre and a member of their management team. Beyond Glas(s) Performance Jennifer produces theatre for several independent artists creating work for children and young people.
Jennifer says:
I'm really thrilled to be working with Glas(s) Performance right now, and getting to know and becoming part of the brilliant community of young people and artists they work with. It really does feel like a community,  incredibly open, welcoming, passionate and inspiring.
Rosie Reid and Gudrun Soley Sigudardottir: Guest Lead Artists of Junction 25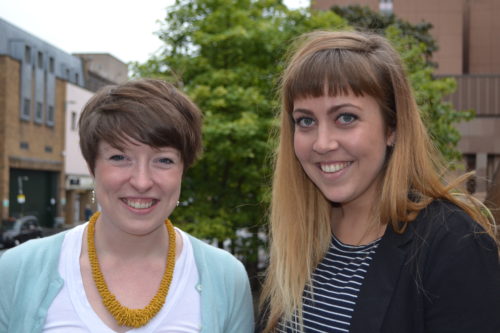 Rosie is theatre maker and applied artist who collaborates with a variety of groups and communities to co-produce art. Alongside her role with Junction 25, she works for Vox Liminis running KIN who are an arts collective of young people affected by family imprisonment. She is an associate artist for Firefly Arts working with groups of young people from across West Lothian. Rosie has directed and delivered on projects with a number of companies including; Royal Conservatoire of Scotland, Youth Theatre Arts Scotland, Fish and Game, Janice Parker Projects, A Moment's Peace and Terra Incognita.
Rosie was also a member of Junction 25 from 2006 – 2010 and we are delighted she is now coming back to lead the company. 
Gudrun is an Icelandic performance artist, director and facilitator based in Glasgow. She is a recent graduate from the Contemporary Performance Practice programme at the Royal Conservatoire of Scotland. Gudrun believes art should be accessible to all and alongside her role with Junction 25 she works within widening access and participatory projects with diverse social groups. She has facilitated and directed large-scale participatory projects, site-specific performances and film projects with a range of participants. Gudrun has worked with a breath of organisations including National Theatre of Scotland, Janice Parker Projects, Platform, Roundhouse and the Royal Conservatoire of Scotland.
Gudrun was on secondment with Glas(s) Performance and Junction 25 from 2014 – 2015 and we are thrilled to be welcoming her back after graduating this summer.
Craig McCorquodale: Junction 25 Associate Artist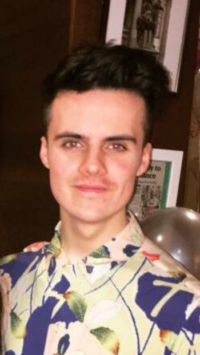 Craig is currently with Junction 25 and Glas(s) Performance as Associate Artist. He is about to begin the BA Contemporary Performance Practice course at the RCS and feels confident that this opportunity will enhance his own arts practice, both through the making of performance and in facilitation. He is particularly interested in pushing the boundaries of performance made collaboratively by young people, and conscious of sustaining the safe space needed to catalyse this. Craig is excited about community, about widening access and participation, and about making work that is more durable than the buildings it's made in.
Joe Gardner: Junction 25 Associate Artist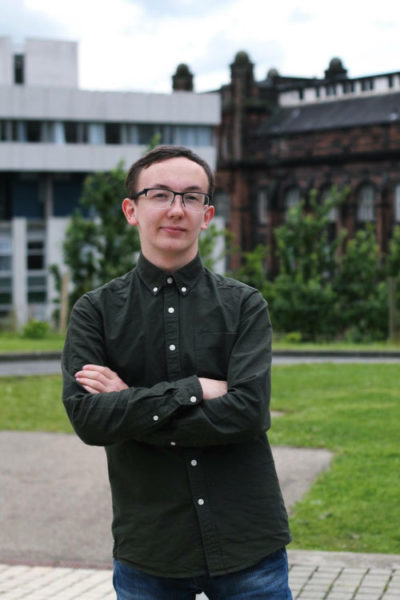 Joe is in his second year studying Theatre, Film and TV Studies at Glasgow University. He was a member of Junction from 2012 until 2016 and is delighted to be carrying on as an Associate Artist with a focus on the producing side of things. Joe feels that Junction 25 is such an important, safe and creative environment for everyone involved and is looking forward to providing that, as well as looking at the production process from another point of view!  Joe loves looking out for everyone else on the team so feels that working with Jennifer to ensure this will be really great. Joe is also an award winning young comedian and is hoping to inject some of his comedy work into the next Junction 25 process here and there – he hopes Rosie, Gudrun and Craig don't mind a few suggested jokes in the script!